Recover Data from Corrupted CD with Portable CD Recover
In past we have covered two freeware tool CD Recovery ToolBox & Recover Disc which lets you to extract & recover data from corrupted CD & DVD discs. Now here is yet another portable solution to recover data from corrupted CDs.
Portable CD Recover is designed for recovering as much information as possible from a corrupted CD. The program is optimized for recovering corrupt video data from CDs. Supports multiple file retrieval methods.
Portable CD Recover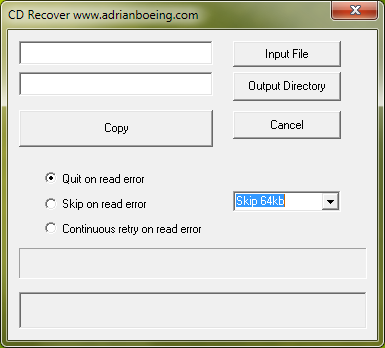 Similar Posts: