Upload Files From Desktop to Scan with Online Antivirus VirusTotal
In past we had covered novirusthanks.org online service to upload files to scan with 22 different virus scan engine. Now here is desktop tool Virus Total Uploader which lets you to upload files right from your desktop to VirusTotal Online Antivirus scanner.
Advantage of this tool is that you don't need to open website in browser to manually upload files. VirusTotal Uploader enables you to directly send files from your system using the context menu.  However there is limit of 20MB on upload files size.
VirusTotal Uploader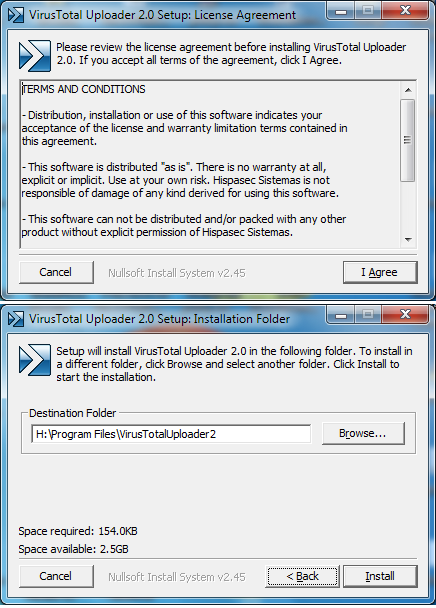 Download VirtusTotal Uploader.
Similar Posts: