Updates on Apple SDK iPad Simulator Features and Photos App
9t05mac is reporting a few more small tidbits today after digging through the latest iPad simulator in the Apple SDK. First are a few features of the wallpaper settings that are currently not available on iPhone and iPod Touch. Since Jobs showed the ability to change the home screen wallpaper at the product launch we obviously knew the iPad had that functionality, however the latest SDK beta shows a few more options and exactly how the new features will be implemented for the user.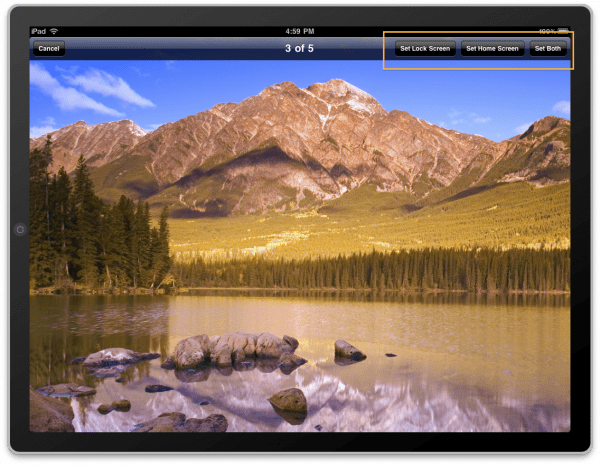 This screenshot above shows the options for setting wallpapers for the lock screen and home screen when viewing photos from within the Photos app. You'll notice you also have the added ability of selecting one photo for both screens at the same time.
Similar Posts: