Repair & Fix Windows 7 & Vista Problems with FixWin Utility
In past WindowsClub has releases couple of utilities like FixWU, FixIE, FixMSE & Prevent. Now here is yet another freeware utility FixWin from Windows Club. FixWin is utility to repair & fix Windows 7 & Vista problems & annoyances. FixWin v 1.0 is a 529 KB freeware portable application to repair & fix common Windows annoyances & issues.
The solutions to repair and fix 50 common Windows annoyances, issues & problems have been categorized under 5 tabs, viz : Windows Explorer, Internet & Connectivity, Windows Media, System Tools & Misc Additional Fixes.
FixWin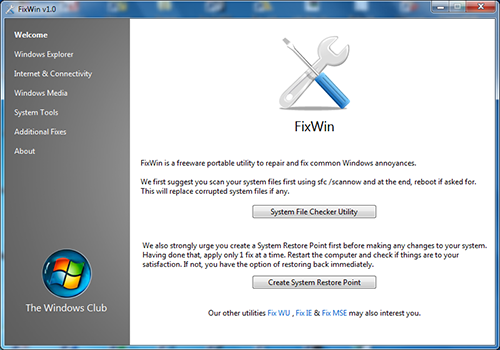 Similar Posts: