Delete Multiple Twitter Direct Messages with Twitter DM Deleter


If you are active twitter users then you might be receiving many direct messages on your twitter account. Often you also get spam in Twitter direct messages. It could be cumbersome to manually delete DM one by one via twitter web interface.
To simplify Twitter DM deletion task our friend davinder from ToThePC has come up with freeware portable utility Twitter DM Deleter. Twitter DM Deleter is a portable tool to quickly view and delete DMs of your Twitter account. You can see all direct messages, then select few or all and delete them with a click of a button.
Twitter DM Deleter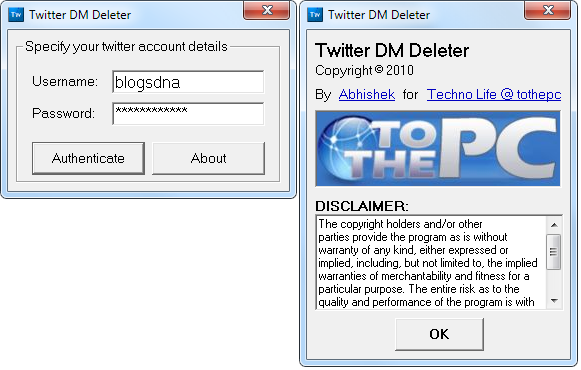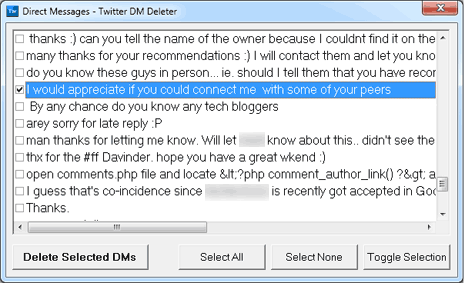 Similar Posts: